Looking back, it is easy to see why that game played itself out like it did. We had the worst possession percentage in the league before kick off and we were playing the side with the second worst.
Two sides that basically like to sit back and counter and don't really know how to take control and go at the opposition. We were both waiting for the other side to have a proper go so we could steal something.
I mean, there was so little to talk about from this game that they didn't on Match of the Day.
And this is where we are at the moment. Last season was the mess it was and this season is all about not conceding, not knowing what to do with the ball and finishing mid-table. You could say it's about watching and learning.
It's not exactly second season syndrome as we've not come up but it's the second season for Paul Lambert at his first big club and we're not really kicking on the way some managers kick on with a club in their second season.
And it can be easily argued that what we saw yesterday was part of a process. So not beating Hull, even though we had to, is just something we're going to have to accept. But only for this season.
Some statistics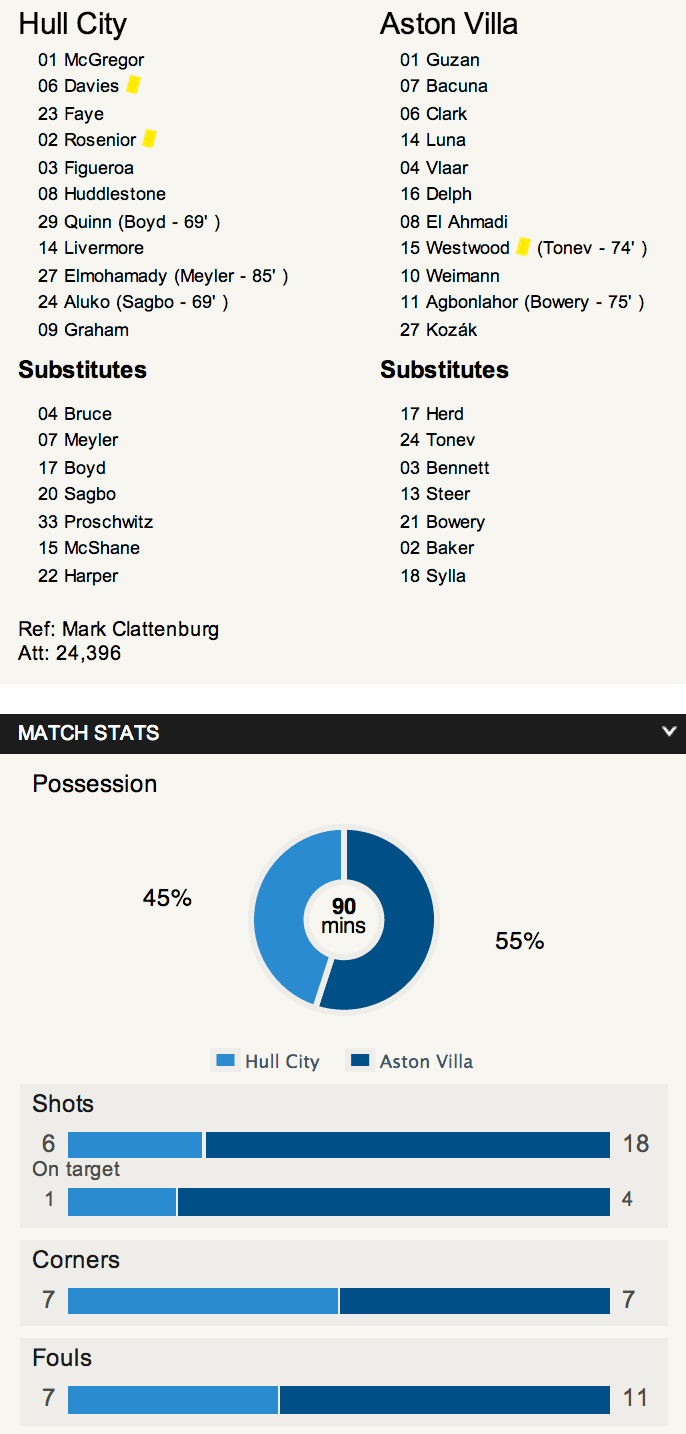 Hindsight bias
Here it is; for every two steps forward we take we'll have to take a step back and a step sideways. Today was one of those, I'm just not sure what one. It's nothing to get unhappy about as winning might only have us thinking we're moving forward quicker than we actually are.
In fact, all today did was confirm that we're exactly where we are, that Paul Lambert is still in this opportunity window and that it isn't about this season. Or the one after. But that raises a lot of other questions and we shouldn't forget how important we are as supporters. We are football after all.