At this time of the season the madness usually focuses on players coming or going but for us, silly season is all about a manager. In the last few hours I've seen more names than I usually have beers on a Friday night and they range from Paul Lambert and Roberto Martinez to the likes of Jürgen Klinsmann, André Villas-Boas, Frank Rijkaard, Ole Gunnar Solskjaer and Rafa Benítez and others.
I've also read something about no Director of Football and Randy Lerner taking full control of this one and not letting Faulkner have a say. One of those is good and the other isn't.
My point is, it doesn't matter. None of it does. A new manager will come in and that manager will come in based on what the real plan of the owner is.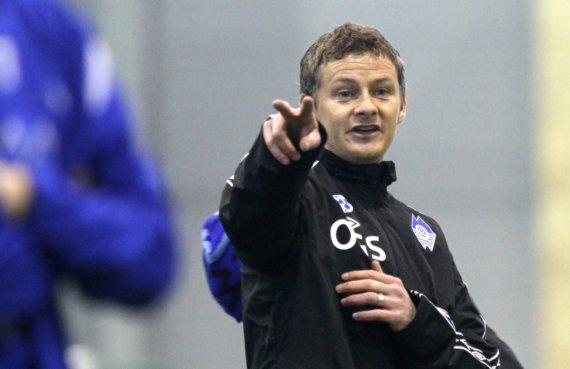 But is there really a plan
If the plan is to, over a period of three or four years, challenge for a place in the top four, then that might interest the likes of Villas-Boas or Rijkaard and most certainly Lambert and Martinez, but the likes of Klinsmann and Benítez are going to be more interested in getting to that next season or the season after and they will require funds.
That was a short way of saying we will get the manager, or the type of manager, that the owner is capable of getting. Forget all the PR and spin that is going to come and what we've already read, the ambitions of the owner will be met by the appointment of a man that can achieve them.
Show me the money
But it all comes down to funds. Any manager worth his salt is going to want to know exactly how much money he can spend on transfers and salaries for the next few years and he is also going to want to see that increase year after year and be indirectly linked to where the club finish in the table, FA Cup and League Cup. All that before signing his contract.
It can not be "we'll give you so much this season and we will see where we finish next season before allocating funds". To get the right man, there has to be a clear plan. After all, it is about finding someone for the long term isn't it?
Moving on and waiting for the man
This is my way of saying I'm already fed up of people throwing names about that they've heard about and the local press feeding that frenzy and people buying into it. What will happen will happen and it will be a clear indication of what the owner wants for the club. Judge him when the decision is made.
Saying that, I will say this; the right man is out there, but the club need to employ someone that knows football and can advise Lerner and if you want to call him Director of Football or not, it's up to you, but right now, we are lacking someone with real insight and knowledge of the game and before I go, if it is Solskjaer, you do not get much better in terms of pedigree and he really does deserve a proper chance.
Added: Video of the day