So here we are again. Monday morning and a week full of potential and if my memory serves me right, wont the players be coming back this week or at the very least coming home to start work next week. And what has happened? We've got rid of a few players and still don't have a new owner but we've brought in Micah Richards and Ray Wilkins was confirmed as official today.
But we all knew about Wilkins even if it was only confirmed today, but we didn't know about it know about it, until he basically confirmed it on the TV. There wasn't a rumour or any speculation and that is what makes it a little interesting for me.
Because there is so much out there at the moment and mostly focused on Delph and Benteke and this is where we have to have a blog post. But before I get to these two; the Wilkins thing could turn out to be absolute genius. And I know people in the game talk good things about people in the game and just because people say good things about Wilkins doesn't necessarily mean it's going to be good, but we have to have some optimism, don't we?
And you've got to believe that the likes of Sherwood and Fox have put a list together and something is about to happen. So talking about things about to happen, let's talk about Delph and Benteke and I'll start with the latter.
Is Benteke right to leave Aston Villa?
So to the one that I think will happen and not because I want it to but because Benteke showed last season after coming back from injury that on his day and with the right service, he's a monster. And I think other clubs see this too. And I think some other clubs can easily pay the money and will see the benefit in paying this money.
But is Benteke right to leave? I think the answer will be best be known after he leaves and after he joins another club, but surely a lad his age wants to play football and that for me is the crux of the question. If he stays with us, he knows he'll play whenever he is fit, but if he goes to the likes of Chelsea (where I think he'll end up) he isn't going to play ahead of Costa week in week out unless when he does take his chance he scores for absolute fun and I can't see that happening, even if he'll get the right service.
He could move to Liverpool or Spurs and be certain of a top half finish, fighting for Europa League and probably play week in week out, but will he be loved and is the move to a side likely not to finish in the Champions League spots and likely never to win the Premier League, really right for him? I think someone has to tell him that there is an element of sticking to what he knows, rather than just going for the money.
But with that written, I think he'd do well at Arsenal and Manchester United and I think both could be interested in him. But if he is to stay in the Premier League, it has to be one of those three. If it isn't, he should stay with us and prove it again next season and if that happens, for sure one of the top clubs will be in for him. If it hasn't happened by now, there is some hope. But it could also be that the club that want him want to wait until pre-season is back under way. I think we'll learn quite soon.
Time for Mr Fabulous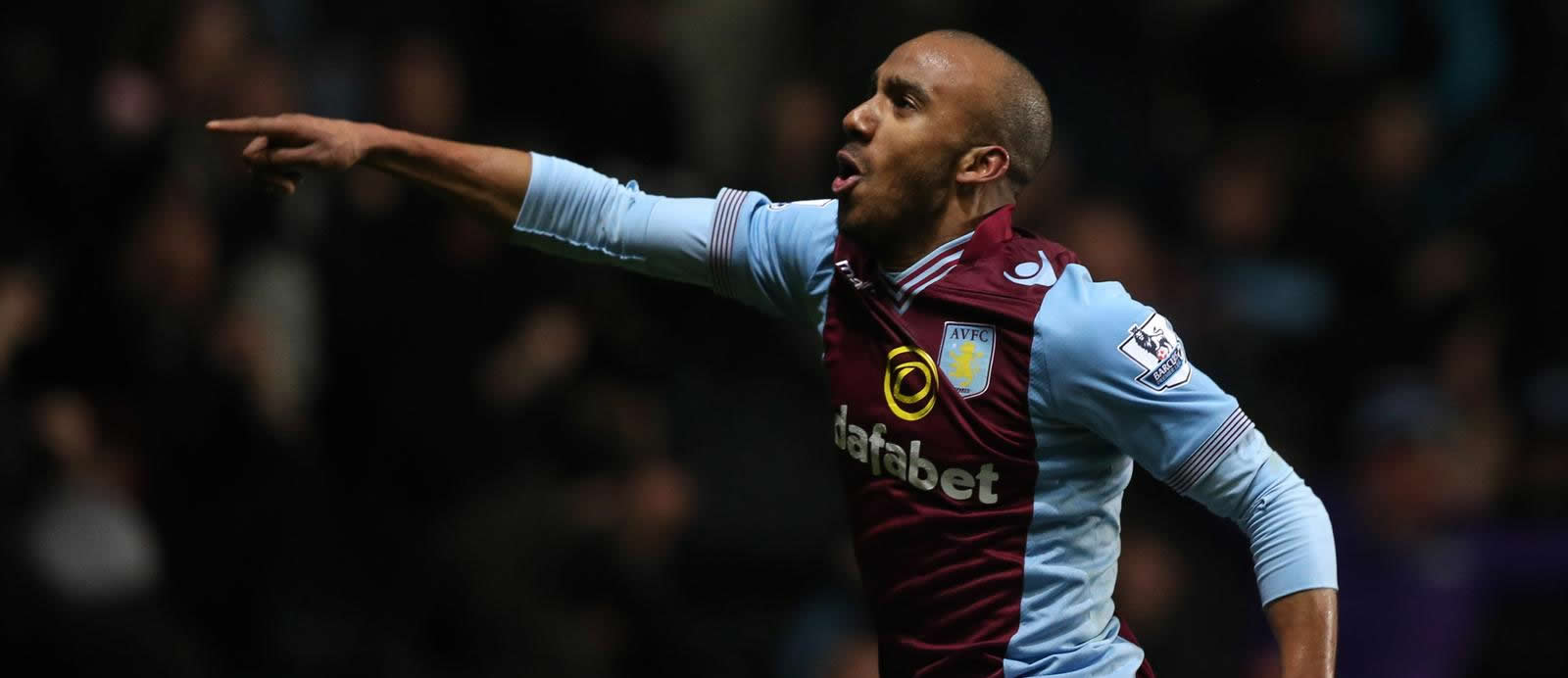 But now to Delph and this is the one that interest me the post. Apparently he has a buy-our clause of £10mn in his contract. This wouldn't surprise me, but I wont believe it either until the club confirm it or he leaves for £10mn, but is he really going to leave just a few short months after saying everything he said about loyalty and Aston Villa?
Nothing would really surprise me in football today, but there is something honest about Delph that makes me think he isn't going to leave and that he is going to stand by what he said. Sure, it is just PR and it was good PR at a time when we needed it, but the truth is he could have his head turned and it's just as easy to say 'it was an opportunity I couldn't turn down'.
I really do hope he stays and in my blindly optimistic head, I believe he will. But in football, anything can happen. But I think things are going to happens soon. Mostly because they must happen soon. We will see.
Video of the week