For some reason, I'm all about the content today. Content, they say is king and you know what, it's about time I recognised that and tipped my hat. But I've got to start with something you all already know, because we've just witnessed the end of Marc Albrighton.
And what I mean by that is we'll probably never see him play for Aston Villa again and while he had so much promise and he was one I thought we'd see come good, I think he's gone the road of Barry Bannan, although not with the drinking or gambling. Not that Bannan has a drinking or gambling problem, it's just that he likes a little of both ... or so I hear.
No, this is the end for Albrighton as an Aston Villa player, because I think it quite clear the manager isn't interested. I know this is only a short loan deal and that he will be back before his contract expires in the summer, but this I suspect is his lat chance to shine.
And while I personally think Albrighton is a very good player, I'm not 100% convinced he is cut out for the Premier League at the moment and I'm not sure the club are willing to give new contracts to players that are not going to be playing after have a few chances.
I think he might do well at Wigan and even if he sets scoring or assist records during his stay, I just don't think he'll get a new contract with us. I think this is probably more of a shop window for the player as it is his last chance to impress Lambert.
But I could be wrong and I'd love it if he did well and came back to a new contract. I just think this was a good opportunity for everyone and if he does do well, there will be teams crawling over him and seeing as his contract expires at the end of this season, he can probably get a very decent salary.
And there, you knew all that, but you didn't know why I'm thinking this and here goes; the manager doesn't want to play with wingers. Sure, he brought in Tonev but he's hardly starting every game as a winger and here's the kicker; Albrighton isn't one of his.
But like I said, you probably already know this or have come to the conclusion yourself. I'm just writing it because I think it's sad. You always want to see your own players doing well and Albrighton is most definitely one of our own.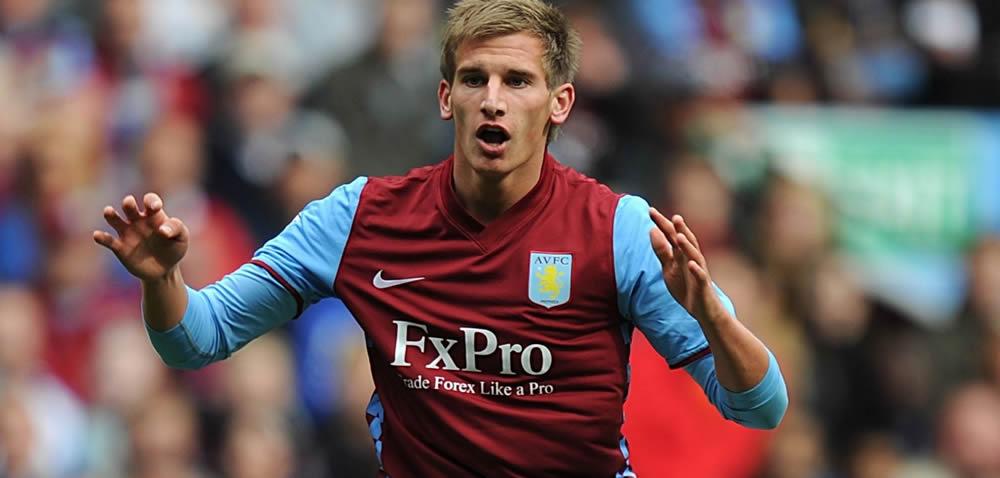 Forever blowing bubbles
And with that written, a glance to the weekend and a match that hand on heart, we should be winning. And not just because West Ham are below us, but because it's away from Villa Park and as things are looking at the moment, it's our away form that will keep us up this season ... again.
But we should also be beating sides like West Ham because they shouldn't be talked about in the same way as we are. We're bigger and more successful and although many would like us to fall into the West Ham trap, I wont.
We should be getting three points this weekend. We're Aston Villa. More on Friday or Saturday, until then, I leave you with news that Paul Lambert is sweating on Gabby. I know, but that was a headline. And now I really do leave you with; cheers Marc.