Aston Villa were called the most boring team in Premier League history this week and yesterday #LambertOut was trending in the UK.
If you don't know what trending is, it means that so many people were using that hashtag above at a specific time that it became one of the most popular phrases on Twitter. It's quite an achievement to be trending across the entire UK.
And when the away support are singing "you don't know what you're doing" things are not good. Say whatever you want but when the Aston Villa away support turn, it's usually the end. But in truth, it's them that got us into this mess - singing for Lambert at Norwich while we had McLeish.
We should never have given Lambert the job, but we've got him now and sacking him now could be a disaster.
The only way to protest
First, I think it's important to say that the Aston Villa supporters can get Lambert sacked if they want to have him removed. The Holte End basically doesn't turn up and a proper protest is arranged. Maybe that is the first 10 minutes of a game or maybe the entire game, but the TV screens have to show nobody in the Holte End to the rest of the world.
Banners and flyers sadly wont do it. Newcastle fans tried it with Pardew and all it did was piss of Pardew so when an opportunity came, he took it. And the truth is a few banners or flags wont do it for Fox and Lerner - they've got a thick skin because they wont understand.
The Holte End has to not turn up. And that wont happen, so we've got to accept that Lambert is going to stay and not just because he was given a new contract recently, but because sacking the manager now could be a disaster, especially as there is talk of a player coming in next week, in time to replace Delph who is on his way.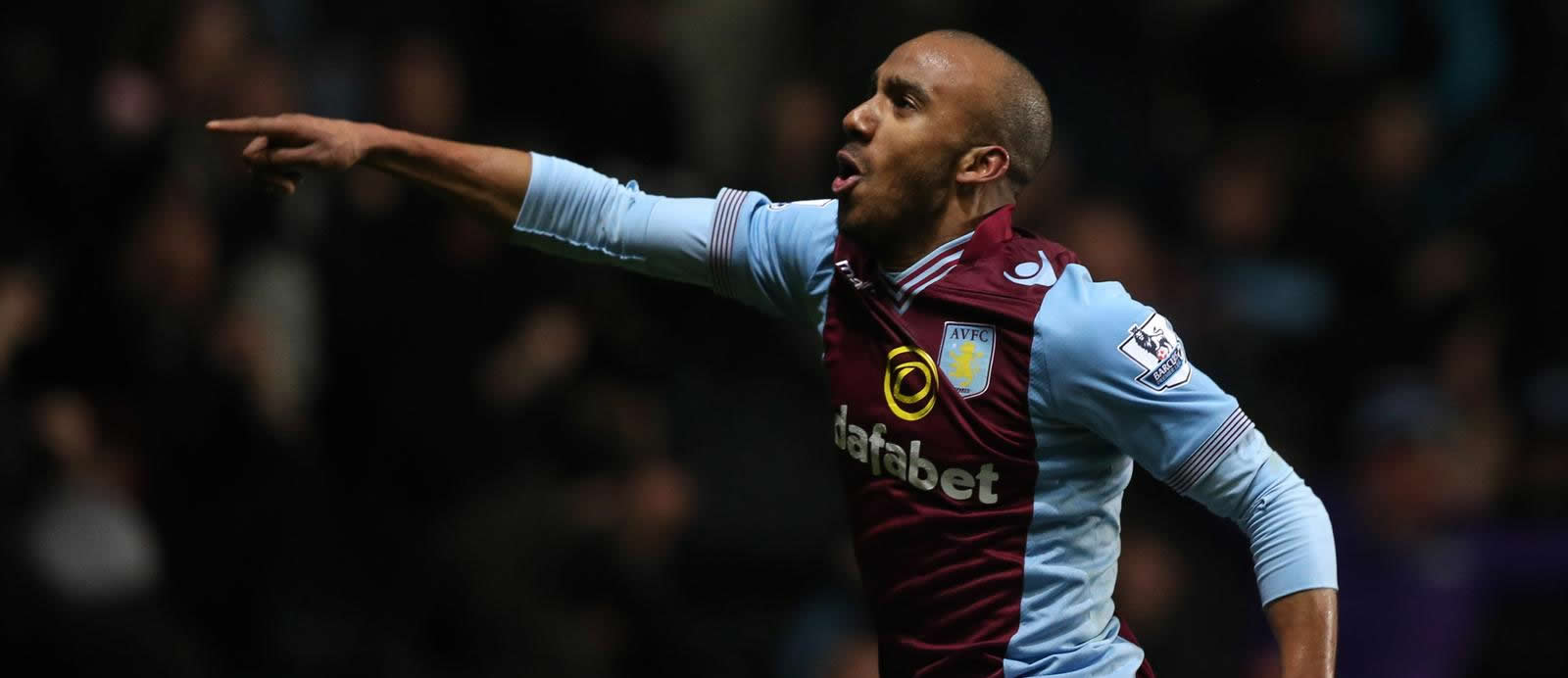 Delph, Vlaar and Lerner
And the talk is that Liverpool are going to make an offer of £7.5mn for him with only a few months left on his contract. I had heard he was off to Spurs, but if Liverpool are willing to pay that much money for a player who is out of contract at the end of the season, I think the manager will have to swallow his pride and accept that Delph is going this window.
But regardless of the money. If Delph and Vlaar for that matter wont sign a new contract then we've got to get what we can this window and while waiting, we put them in the reserves (when available).
And with all that written, I'd be sad to see Delph go, especially to Spurs or Liverpool, because he's only going for the money. He's not going to win anything or challenge for anything and he'll never be loved like he is at Aston Villa. It would be sad and it can probably be fixed by Lerner. But I told you all about Lerner a long time ago and none of you believed me.
Or you could just accept
And before I go, just to confirm, my views haven't changed. Lambert should never have been given the job, but we've got him now and he's three seasons in. We need to give him this season and we shouldn't sack him. Tom Fox should be on the lookout for a replacement, but sadly I don't think he'll know who to look for or why but there are people he can ask that can produce a list based on a number of data points.
That list should be produced and he should know who he is going to approach at the end of the season. Because it doesn't take four seasons.