The football season starts this weekend and if you read my mini-preview post yesterday, you'll know I'm in good spirits. Things are good at Aston Villa and it appears we're all singing from the same hymn sheet.
And this is quite rare for us.
However, it appears that the guys over at Betway have been on the beers most of the summer. I suppose we should thank Betway for conducting the survey below, but what were they drinking?
The Big Club Survey
First, should this be called a survey? Look at the criteria image first. No questions need to be asked of anyone. It's all on Wikipedia, the history books and social media. And you can buy social media likes, impressions and followers and I often edit Wikipedia pages for fun.
On further reflection, it isn't a survey. But I will call it that from now on because they call it that and it's always nice to be nice. But now look at the table to see who they think the biggest clubs in the land are.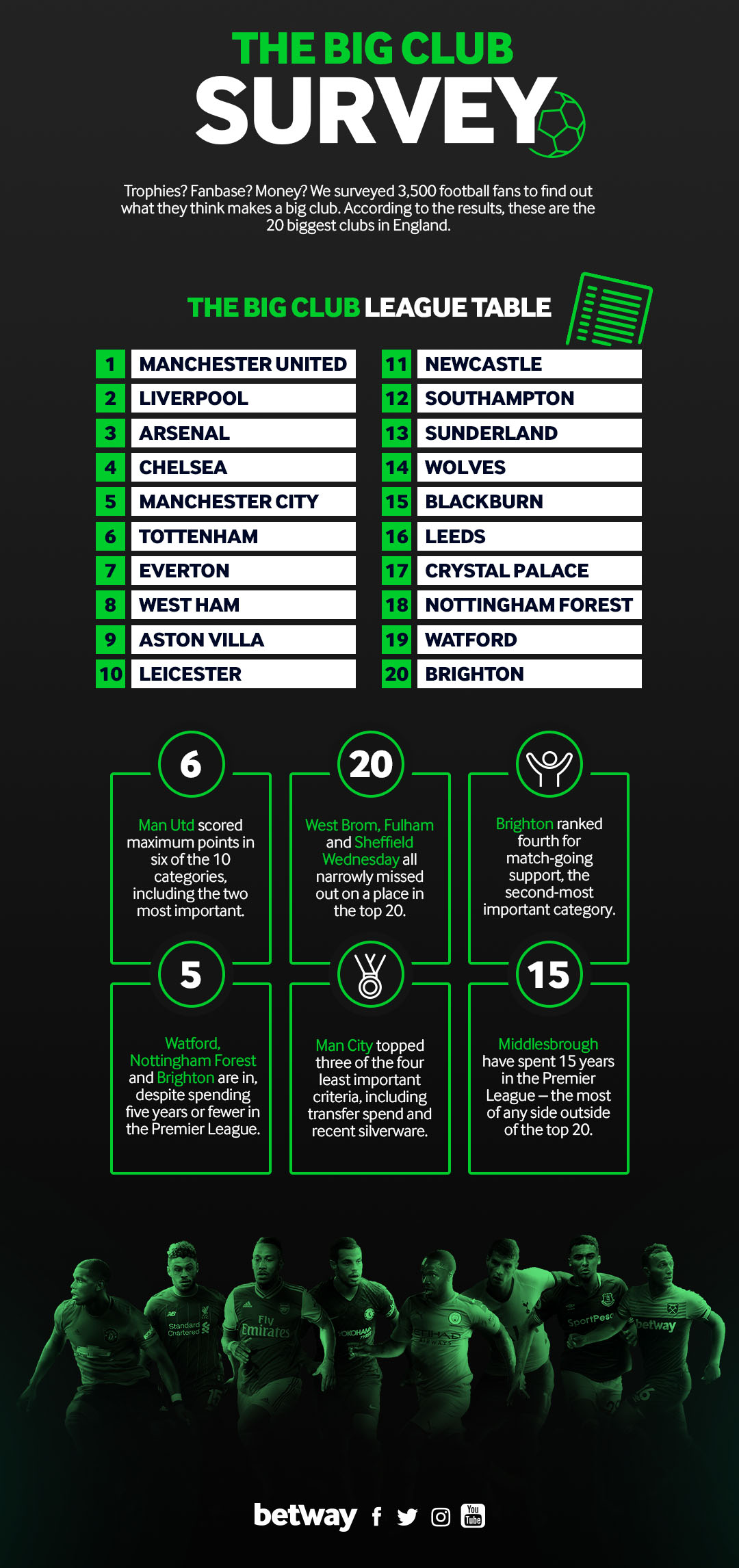 I don't think many will argue at first and second place. Scousers will argue they should be first but scourers are scousers. It's what they do. But outside of Liverpool, nobody else will disagree.
And I'll get some stick for this, but Chelsea and Manchester City that high up? Sure, the past few seasons, with money, they've managed to purchase success, but does that make them a big Club? I'm not so sure.
And West Ham and Everton bigger than us? They've done more than have a few cheeky pints at lunch time when conducting this survey, that much is now clear.
And while I don't have the raw data they've used, what I do know is that each element has to be weighted. So when I see Nottingham Forest make the list, you have to question how Everton and West Ham are above us - it just doesn't make logical sense.
But maybe I've bitten and maybe I shouldn't have written this post. I'm requesting the information, but as a means to distract us from the match this weekend for a few hours, your thoughts and comments below please.