It's in the title; it was a game of two halves. The first was possibly the best half of football I have seen Aston Villa play under this manager, but the second was pretty much what we saw a lot of last season.
And I'm not sure why that was. Why can we come out and play so well, then when coming out for the second half two goals up play so differently. I know what the general feeling will be, but if we do that against sides that are better away from home, we could just as easily give away the lead and throw all the good work away.
And it really was a good first half. Some of the football was fantastic. I tweeted about how it was incisive and how we were seeing more passing in the first 15 minutes of this match than we saw in any other match last season. Why can we do that in one half and not the other?
Some statistics
Okay, the answer is simple; we tried to protect the lead but we all know that doesn't always work. You could argue we got lucky today. In the first half we had 56.2% possession and in the second we had 29.8% - which is very close to the 30% we seemed to usually have last season.
And in that second half, Hull bossed the game. By the end they had tried 539 passes to our 344 and had a success rate of 9% more than us. We would have lost this game against a side that was better away than Hull and we all know that Hull lost 13 games last season and that only one side lost more last season and they got relegated.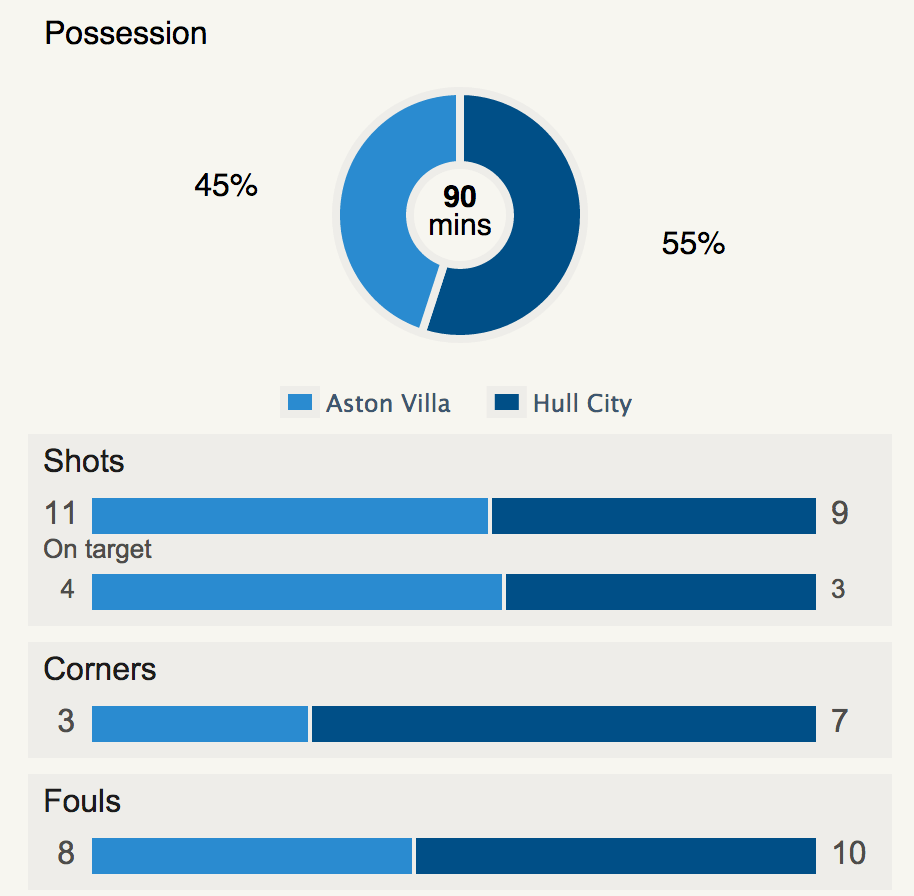 All about the first 45
But we won and the first half was fantastic. The first half, if it was a sign of things to come, was something to look forward to.
Everyone was great and the football looked very good. We need more of that and with the top four from last season coming up, we need to hope that we can do it. If we can say, get six points from the next four matches, I think we'd have to be very happy with it. I think I'd even happily have five.
But that's just me and I don't think it's too much to ask. Okay, maybe. But now, I'm going to have a few beers and enjoy the evening.