I'm a simple man and the simple things make me happy. And as a simple man, simple things that are over complicated annoy me. Take AVTV as an example. I think I've watched two matches this season that have been problem free and it bothers me.
And when it was announced, I wrote about it here. Then I wrote about it when you could sign up here. My fears have come true.
What bothered me was we did it ourselves instead of joining the bigger group. As such and like so many things Aston Villa, we've messed it up. Today, I didn't get the match until the 40th minute. And it wasn't just me. So many on Twitter were complaining. Why are we making easy things difficult? Has nobody heard of design thinking?
But that is something else. As a simple man, I like it when things work like they're supposed to and today they did. What was even better about today was that we won after going behind. But when. But from the radio coverage I could get for the first 40 minutes it sounded good. Everything I saw after that was very good.
We should have won by more too. Winning by one goal is still a win, but had we won by three, not many would have been that surprised.
And again, Keinan Davis was outstanding. Snodgrass again, what I can I write about him that I haven't already. But it's not just them. From what I saw, everyone was up for it. We chased balls down and we wanted to win. And because we wanted it, we got it. Adomah, take a bow.
The chart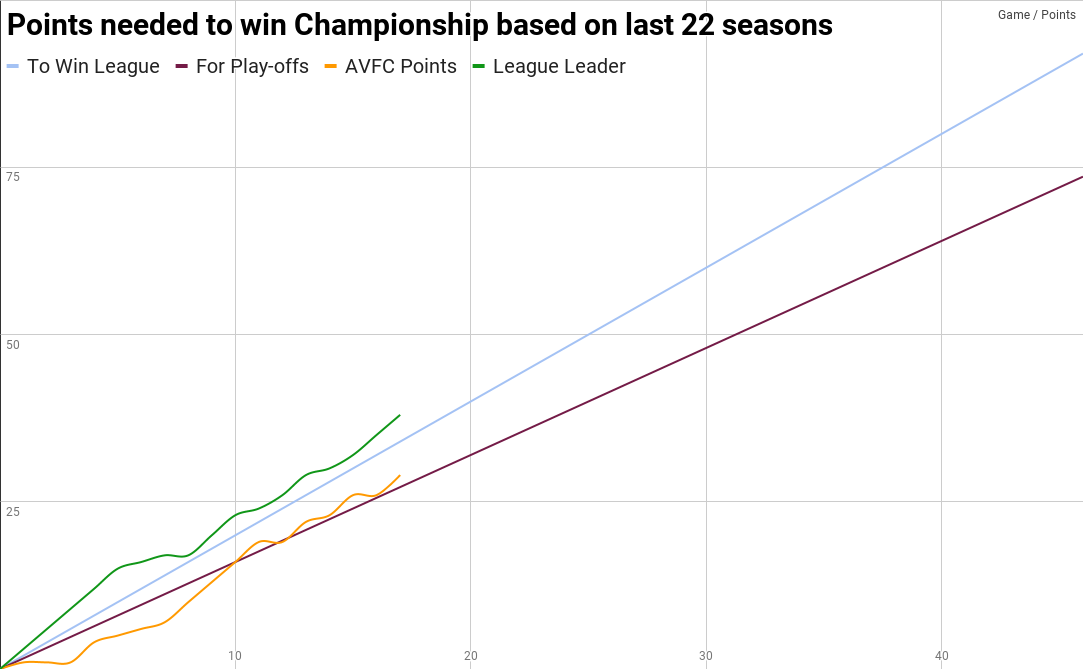 Final thoughts
It's still early in the season, it really is. But the next two months are going to tell us if we have a real chance of automatic promotion or if we can win the League. If we keep putting in performances like today though, we are going to get very close.
But we are going to lose some along the way. We can't win them all. But if we go out wanting to win, we will win more than we lose and we will come good. I'm going to open another bottle and enjoy my Saturday night. If Manchester United win, my bet comes in too. So, it could be a nice night all round.
Up the Villa!