I've read comments, after one defeat in I don't know how long, that Steve Bruce has to go. It's madness. It was as good as confirmed a couple of weeks ago that we wouldn't be going up this season and if anyone thinks it is going to be a walk in the park next season, you're deluded.
Let me also say this; had we employed Steve Bruce when we should have, when I wrote about it. We'd be going up this season. And yes, that's easy to write, but we wouldn't have gone through so many changes this season and he'd have had a much better chance.
And the one thing we need to do above all other things ahead of next season, is keep the manager. The reason Brighton are going up is because they've got a manager that knows the League and has had a couple of years to get that stability. They will struggle next season, because they've got a Championship squad, but it's experience and stability that has got them promoted.
We have the most successful modern day Championship manager. Give him a season and hope that the relegated clubs do what we did and we will go up next season, as long as we don't make the same mistakes again. I would go so far to say that Steve Bruce is crucial to our chances next season.
And those that talk about style - football isn't about style, it's about winning games. If you win ugly, you still win. It's not about winning games and an extra point if you play with style. And don't forget, this is the Championship. Not FIFA 17.
At Fulham
So with that written, again, we change attention to the game today. And we're in London at Fulham. And they are in with a shout of getting into the play-offs this season but we have a lesson to learn from them. They were relegated in the 2013/14 season and have had a few managers since then. Again, it's only since they've found some managerial stability that they are in with a shout. If they don't go up this season and they can keep hold of Jokanović, they will be a team to watch next season.
What this means is that they are playing for something. Our team is playing with one eye on their summer holiday. It's not nice to write that, but it's human nature and we can't blame the players for the Club appointing the wrong manager before Steve Bruce. It's just the way it is.
Our season is over, we have to accept that and look forward to next season. Nobody wins by suggesting we get a new manager, we only gain by accepting that this one is over. It's less stress and more time to actually enjoy watching, if we can.
Updates and team news
So with all that written, we kick off 15 minutes before everyone else today, so team news will be 15 minutes earlier. Not sure what or who I want to see. I was surprised by the team last time out and I suspect I'll be surprised this time too.
Picture of the day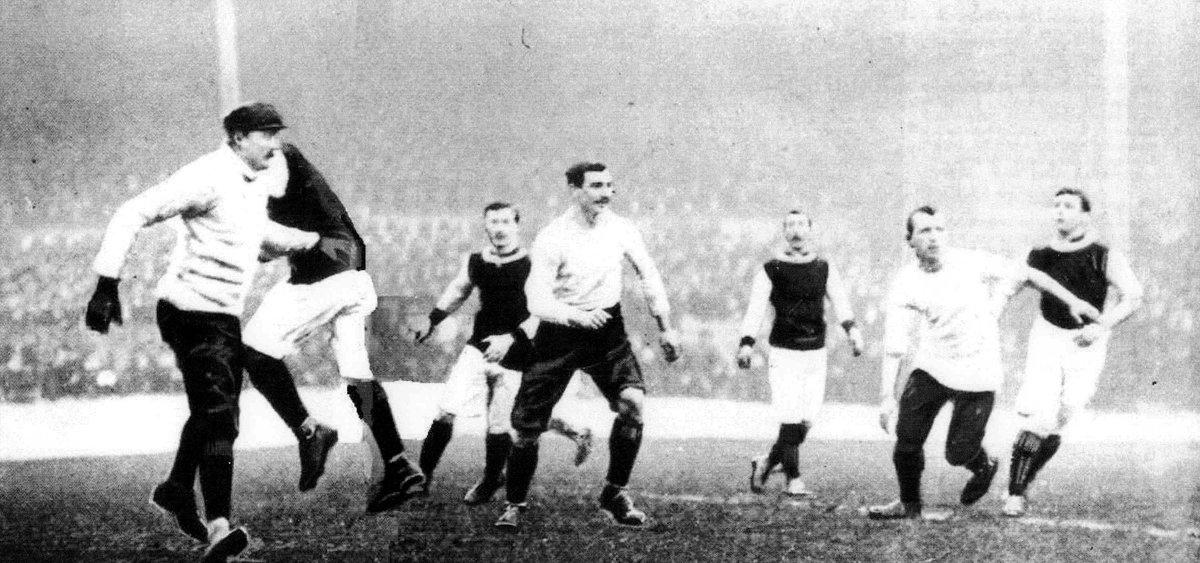 The above picture is of Fulham losing 5-0 at Villa Park on 4th March 1905.